Tim's Transport for Special Educational Needs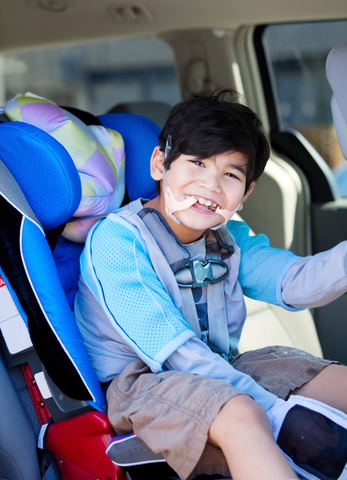 The core of our business at Tim's Transport has been based on supplying transport for the S.E.N. (Special Educational Needs) sector in the Gloucestershire region.
Working with all the local authorities we have successfully been awarded many hundreds of contracts over the past couple of decades. To achieve this level of success we have invested in staff training, specialist vehicles and top quality equipment to meet the authority's stringent high standards. We would even boldly state that in much of this work we have set the benchmark in standards for our competitors.
Apart from the contracts we have with the local authorities, we also have a growing portfolio of clients in the private sector from schools, colleges and educational establishments throughout the county. S.E.N transport is our specialist area – we know what we're talking about and we know what is expected. Working with parents & guardians, educational establishments and the passengers we listen and respond with a professional and caring service.
Equipment & Training
Our fleet include vehicles of all sizes, many with specialist equipment fitted such asramp hydraulic tail-lifts, Unwin floor tracking and a comprehensive range of harnesses and fastenings to cater for all types of wheelchair users and passengers. All vehicles carry additional safety such as fire extinguisher, first-aid gear, vehicle tracking and more. Vehicles and staff are fully insured including a comprehensive Public Liability policy.
Our drivers and passenger assistants are fully trained through the MIDAS schemes and many have completed their own NVQ certifications for care and safety. All staff are also first-aid trained and checked with Enhanced CRB clearance.
Investment in Staff and Vehicles

We have invested in our vehicles and staff for one reason only – to ensure we offer the best transportation possible with care & professionalism. It matters, not just to us, but to you our client as well. We want you to know that from the moment you contact us, to the finish of the service you receive the best care and attention possible throughout the process.We have worked with the most challenging passengers both medically and mentally and are fully experienced in dealing with and understanding their needs.
Contact Us Now
Throughout this website you will find heaps of information about our operations, equipment, vehicles and trained staff. So we are confident that you will completely satisfied with what we can offer you.
Ring our team on 01452 739097 and chat over the details. We will work out what is best to suit your needs and with a competitive price that rivals our competitors. Yes, you could simply book a taxi at a lower price. We are not simply a taxi company. What you get with us is a specialist vehicle with highly trained driver and passenger assistant if required. You get the assurance of experience, safety and care from a company that know what they are doing and the importance of consistently reliable transportation every time.
If you have any questions you would like to ask – give our team a call now, or email us and include as much detail as possible. We will call you back.
More Information
---
Testimonial
"Tony & Pat are great, very approachable,flexible,caring & understanding,Great sense of humour and a valuable part of R***'s day.They pass messages on. when we have a substitute driver having the consistency of Pat his escort means R*** cope with the change we appreciate the consistency she knows R*** so well."
Mrs Bell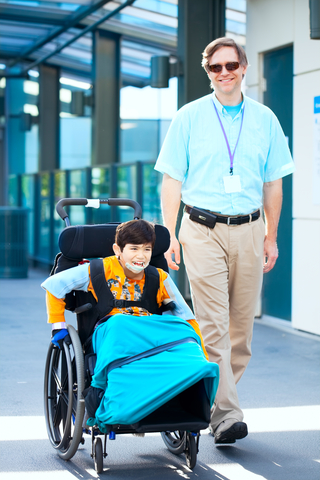 Tim says:
"The core of our business is specialising in transport for passengers with special needs. Working with the local authorities we have successfully been awarded hundreds of contracts over many years. Working to the highest possible standards of safety and care we continue to be Gloucestershire's premier transport supplier. "