Professional Transport to Medical Appointments

Getting to and from a medical appointment on time is important. That's why Tim's Transport have specialist vehicles that can carry any type of wheelchair user in safety and comfort. We know how important the small things are. Arriving at your home in plenty of time – assisting you safely onto our vehicle using the hydraulic tail-lift, fastening your chair securely using the correct harness and fixings, then ensuring you are comfortable and ready for the journey.
We have knowledge of the routes and in most cases we precheck where you have to be and how long will be required to get you there. When we arrive at the medical centre, our trained driver or assistant will get you safely off the vehicle and make sure you are happy you know where you are going before we leave you.
We'll be there to bring you back home too at the end of the appointment. Our service is not complete until we know you are back home safe and sound. It's the detail that matters to us – our reputation counts on it.
Types Of Service
Dentist appointments
Doctor appointments
Hospital visits
Day care & respite
Social service visits
Medicine renewal appointments
Consultant appointments
Rest home release days
Fully Trained Staff
All of our drivers and passenger assistants have been trained and are hold the latest first-aid certificates. All have MIDAS training for minibus passenger care for wheelchair users. Many have NVQ qualifications to prove their knowledge in care and professional service. It's important to us, so we know it will be a comfort to you too.
How To Book Us
Simply give our office a call on 01452 739097 to discuss your appointment details.
We will make sure we have the correct vehicle available and will sort out the timings for you. Our prices are competitive and our service is extremely reliable. We can offer a passenger assistant if required and can offer a female driver if that is preferred too.
More Information
---
Testimonial
"Brilliant!!! Nothing is too much trouble; always willing to help in anyway they can."
Ben Levi
Accessible and Comfortable Vehicles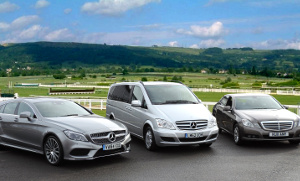 Tim says:
"We understand how important it is to get to your medical appointment on time. We make sure that you have the correct vehicle for your needs. Professional & qualified staff make your journey as comfortable and safe as possible."